Blog Posts
As God Looks Down From Heaven...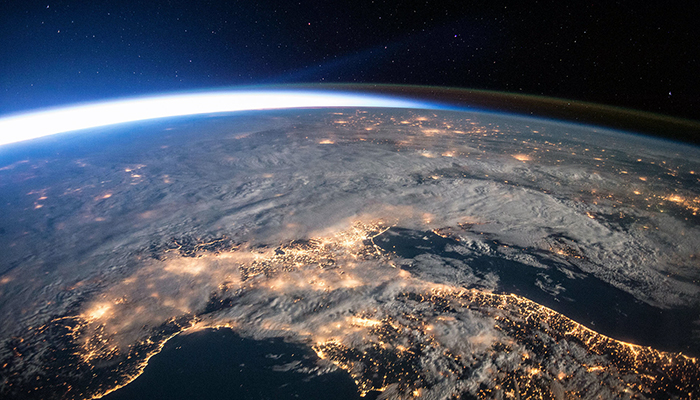 Today's Bible reading is Psalm 53, a poetic depiction of God as he "looks down from heaven" on the "children of man" to see "if there are any who understand, who seek after God." It's been 3,000 years since David was inspired to write those words, but how little has changed! As our Creator looks down from heaven, what (or who) does he see, even today?
The fool who says in his heart, "There is no God"
The corrupt who do abominable iniquity
Those who work evil
Those who encamp against and devour others
Those who do not call upon God
Those who will ultimately be put to shame because God has rejected them
It doesn't take long to reflect on that ugly list before you understand why David laments in Psalm 53:3, "They have all fallen away; together they have become corrupt; there is none who does good, not even one."
But before you walk away in complete despair and depression from Psalm 53, be sure to meditate on the last verse.
Oh, that salvation for Israel would come out of Zion!
When God restores the fortunes of his people,
let Jacob rejoice, let Israel be glad. (Psa 53:6)
While so many of the children of man are choosing to walk in ways that callously ignore and blatantly dishonor the Creator, some men and women can still be described as "God's people." In the midst of this perverse storm, God's people still have reason and ability to rejoice and be glad. Why? Because they know who they are and whose they are.
It's a simple question for the day: as God looks down from heaven on the children of man, what will he see? When push comes to shove, the only person you can control today is you. So let's make the simple question for the day even more personal and practical: as God looks down on you today, will he see someone who understands? Someone who seeks after him?